Whether you're a content creator, a blogger, a wellness coach, et al, in as much as you run a website and render a service of any kind, a membership site is a surefire way of increasing revenue, and automating your content strategy. Similarly, in the dynamic world of online business, creating a successful membership website is a key strategy for monetizing content and building a loyal community. WordPress, with its vast array of plugins, offers powerful solutions for website owners to manage memberships effectively. In this article, we'll explore the top 8 membership plugins – MemberPress, LearnDash, Restrict Content Pro, Teachable, Paid Membership pro among others – and provide a thorough comparison to help you choose the best fit for your WordPress website.
| | | | | | | | | |
| --- | --- | --- | --- | --- | --- | --- | --- | --- |
| Title | MemberPress | Simple Membership | PaidMembershipPro | Restrict Content Pro | Teachable | Membermouse | Wishlist member | Woocommerce Membership |
| Ease of Use | Beginner Friendly | Beginner Friendly | Beginner Friendly | Beginner Friendly | Intermediate | Beginner friendly | Beginner Friendly | Intermediate |
| Payments | PayPal Standard, Authorize.Net, Stripe | Free | PayPal, Stripe, Paystack, Braintree | Stripe, PayPal, BrainTree | Stripe, PayPal | PayPal, Authorize.Net, BrainTree, ClickBank,Stripe | PayPal, Stripe | Stripe, Google Pay, Apple Pay, AliPay |
| Integrations | 50+ | 13 | 50+ | 50+ | 50+ | 50+ | 50+ | 50+ |
| Membership Levels and Plans | 3 | – | 4 | 3 | 3 | 4 | 2 | 1 |
| Pricing | $179.50-$399.50/year | Free | $247-$697/year | $99-$249/year | $39-$199/month | $199.50-1,199.50/year | $149.50-$249.50/year | $8.25/month |
An Overview of the top 8 Membership Plugins: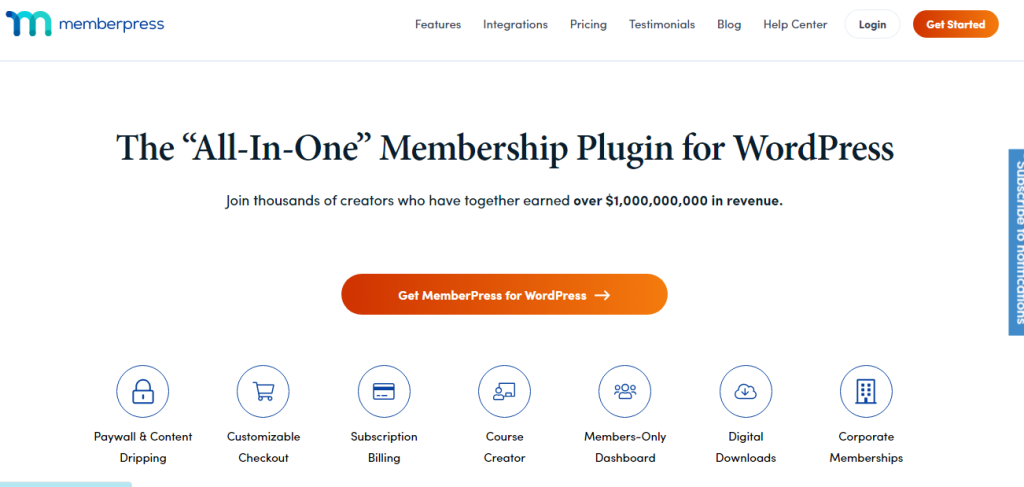 MemberPress is a feature-rich membership plugin that empowers website owners to build subscription-based websites with ease. Its intuitive setup and powerful features make it a favorite among bloggers, online course creators, and businesses alike. With MemberPress, you can create unlimited membership levels, restrict access to specific content, and integrate seamlessly with popular payment gateways like PayPal and Stripe. Additionally, this plugin made it to our list of top 8 membership plugins because it offers advanced features like content dripping which is an affiliate program management, making it an all-in-one solution for monetizing digital products.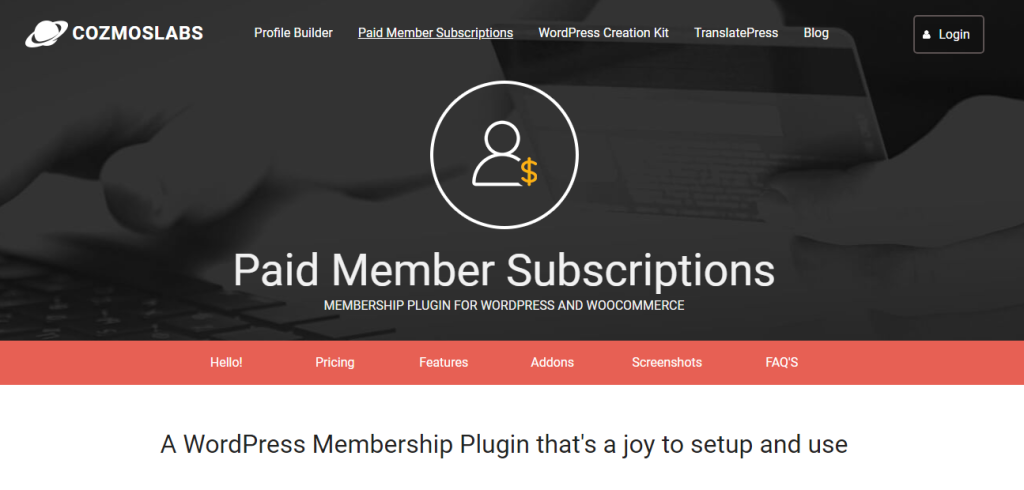 Seeking a seamless and user-friendly membership solution? Look no further than Paid Member Subscriptions. This powerful tool allows you to effortlessly accept member payments, manage your valued members, create subscription plans, and regulate access to premium content. But the magic doesn't stop there – Paid Member Subscriptions also seamlessly sync with WooCommerce. With this plugin, you can control who can purchase specific products, or entice potential customers with exclusive discounts based on specific subscriptions
Also, Paid Member Subscriptions smoothly handles PayPal payments from subscribers, offering detailed payment logs for a clear overview of the status and subscription plans. Furthermore, you can configure subscriptions to include a free trial period, enticing users to sign up and experience the magic firsthand. Finally, with this plugin, you can craft a hierarchy of plans tailored to your members' needs. Thus granting them access and benefits based on their chosen plan during the registration process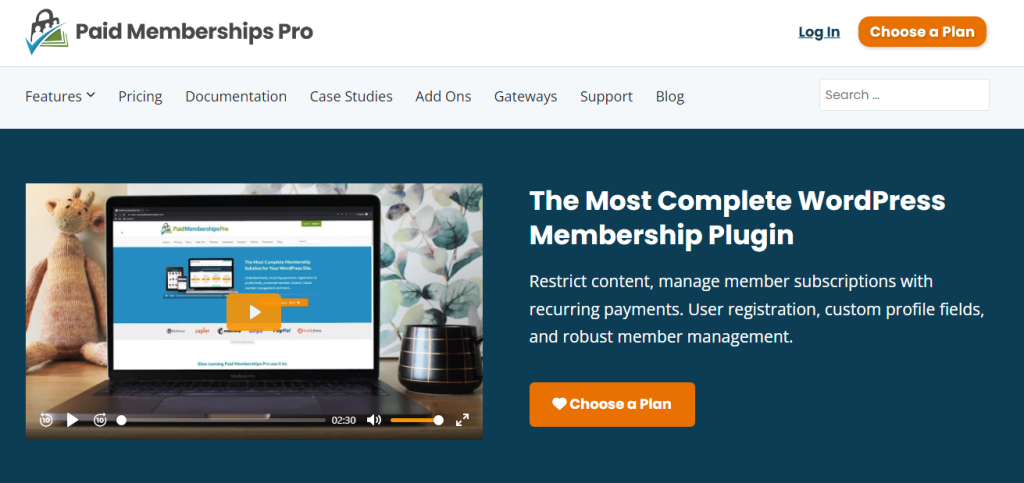 In  a nutshell, if you're looking for a membership plugin that you can employ to seamlessly restrict content, manage member subscriptions with recurring payments and provide you with user registration, custom profile fields, and robust member management, then Paid Membership Pro is your go-to software for this purpose! Don't believe us? Read on.
Paid Membership Pro is a highly recommended WordPress membership plugin for several compelling reasons. With its user-friendly interface, extensive features, robust integrations and advanced reporting tools, empowering you to build a profitable membership platform. Furthermore, its active community and dedicated support ensure that you receive timely assistance and updates. If you seek a reliable and comprehensive solution for monetizing your WordPress site through memberships, Paid Membership Pro is the ideal choice.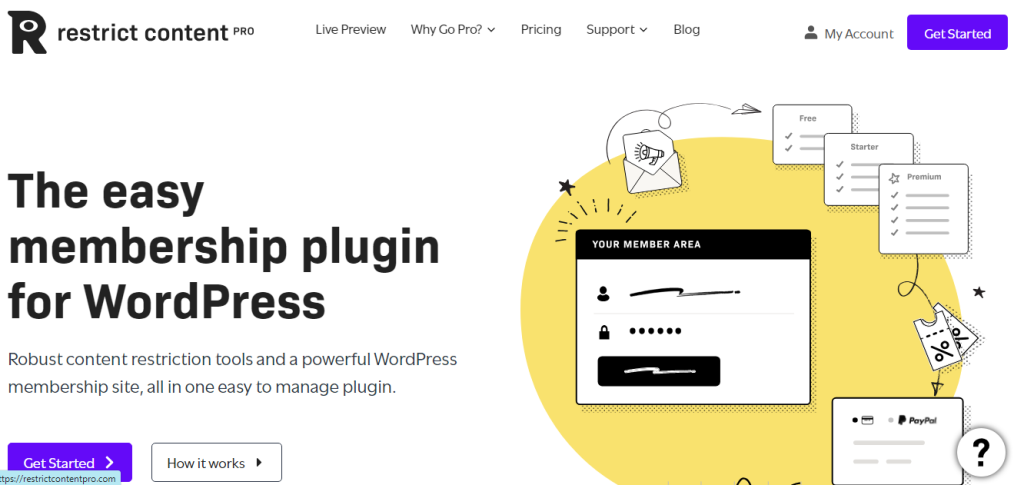 Focused on simplicity and flexibility, Restrict Content Pro is an excellent plugin for managing subscription-based membership websites. This plugin made our list of top 8 membership plugins because it offers various membership levels and supports multiple payment gateways, including PayPal and Stripe. Website owners can effortlessly restrict access to specific posts, pages, or custom post types. I think that this is the best membership plugin for writers, content creators, or anyone selling some sort of written service. Think of how  Medium prevents you from accessing certain posts, or how The Republic prevents you from seeing some editorials unless you're subscribed. Now, unlike other plugins, Restrict Content Pro provides seamless integration with popular email marketing services, that way, you can automate member communications and nurture leads effectively.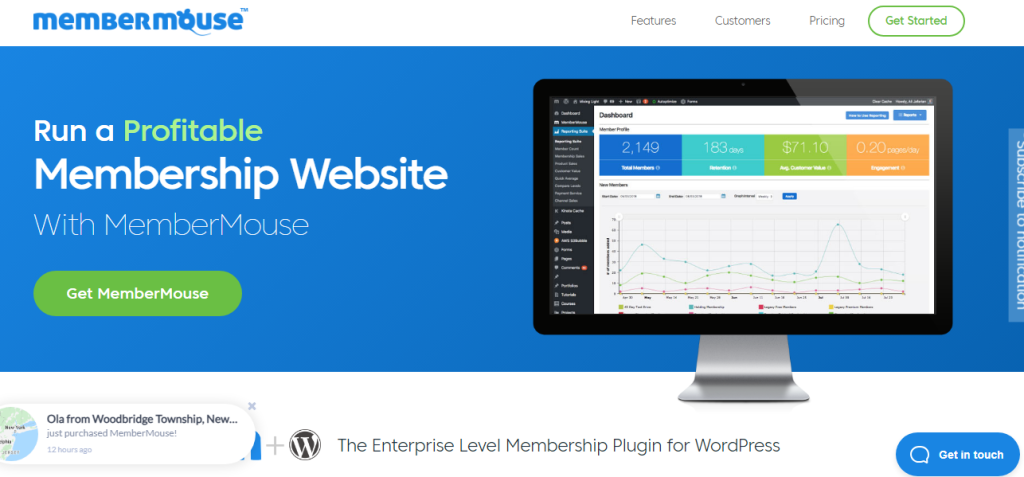 If you're looking for a membership plugin for a seamless signup process, enhanced security and hassle-free migration, then MemberMouse is for you. With Membermouse, you can seamlessly transfer data from another membership platform using a CSV file, making the transition smoother than ever before. Plus, with the flexibility to customize your registration and login page, you can create a branded experience for your members, setting the stage for an immersive journey. Also, since security is paramount to every creator, MemberMouse has got you covered. You can set a maximum number of login attempts to thwart potential attacks and rest easy knowing that shared accounts can be locked for added protection against security risks.
Newcomers can swiftly log in to your protected content using their social media credentials, making it a breeze for them to join your vibrant community. No more worries about lost passwords! MemberMouse enables the "forgot password" functionality, ensuring that your members can easily regain access to their accounts without any hassle. Take control of your content like never before! MemberMouse also empowers you to restrict access to exclusive content, maximizing the potential for generating revenue. With MemberMouse you can even upsell premium content, providing an opportunity to offer more value to your members while boosting your bottom line.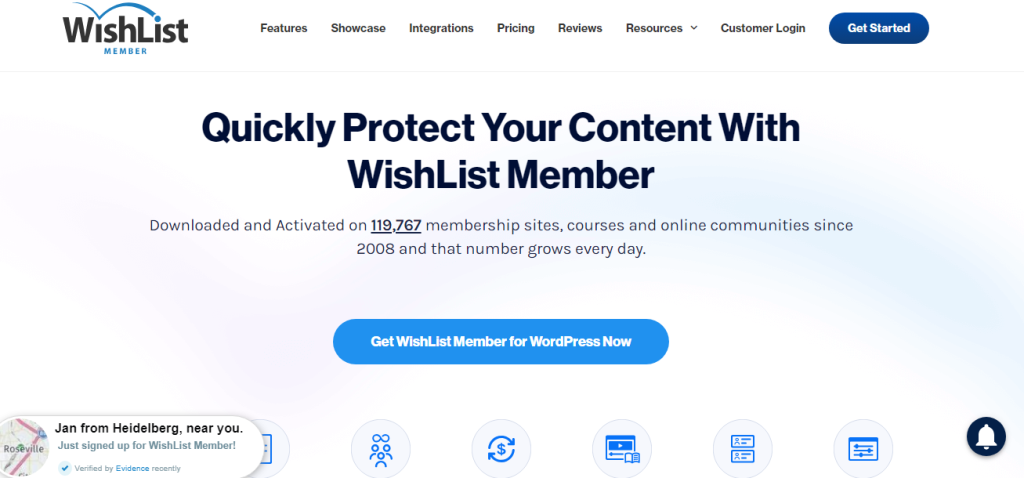 With a WishList Member, you are the master of your domain, holding the reins to customize membership levels as you see fit. You can easily craft targeted promotions for specific paid subscriptions, and let the logic-based system automate various actions, saving you time and effort. But that's not all – content control has never been more versatile! Not only can you restrict access to exclusive material, but you can also cleverly archive it to entice new subscriptions. Only those who have subscribed before the content's archival can enjoy it. Thus, creating a sense of exclusivity and driving membership sign-ups.
With WishList Member you also get to build your membership site effortlessly with multiple payment setups and seamless integrations. By supporting various learning management systems, page builders, and email marketing tools, this plugin opens doors to endless possibilities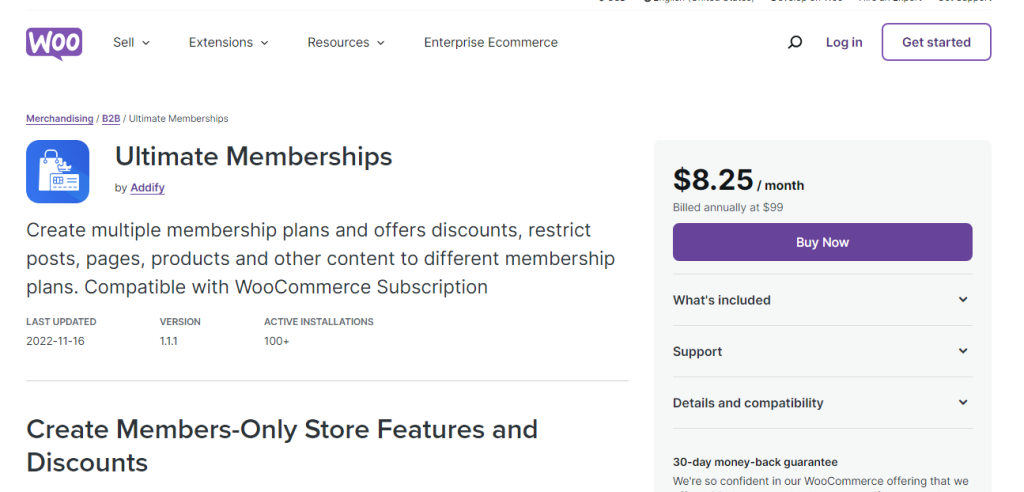 If you're seeking to take your online shop to new heights, look no further than WooCommerce Memberships. This specialized membership plugin is custom-built to seamlessly integrate with your WooCommerce shop, enticing customers with exclusive perks and elevating their shopping experience. What truly sets WooCommerce Memberships apart is its unique offering of membership plans alongside product purchases. Imagine delighting your customers with added value and credibility, as they can enjoy exclusive membership benefits while making their regular purchases.
Take customization to a whole new level with a separate members' section in your store. By dripping product access, you can entice members with early product purchases before they're available to the public. Not to mention the option to provide free shipping as a valuable membership perk.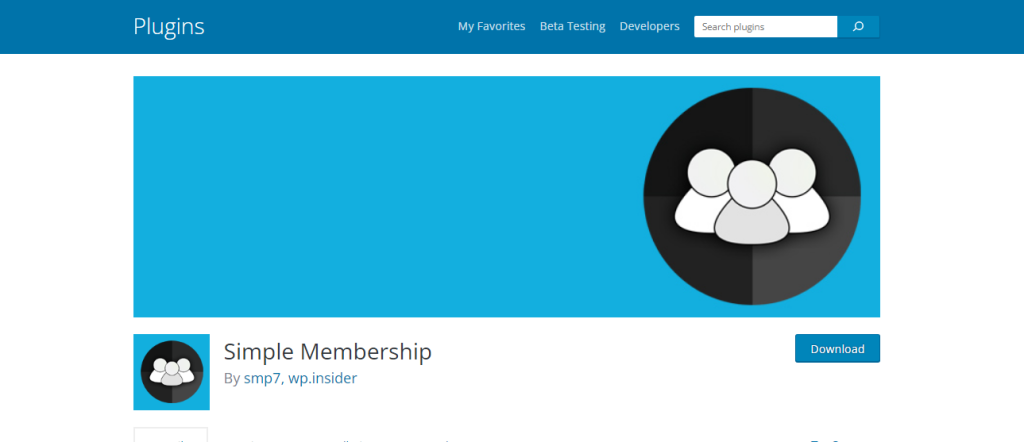 Simple Membership Plugin lives up to its name by offering a seamless experience for both novices and seasoned developers. With the ability to effortlessly construct a variety of subscription levels—ranging from free to paid—this plugin opens doors for diverse membership plans. Its flexible billing functionality accommodates one-time payments or recurring fees for digital content like online courses.
Also, Simple Membership features email confirmation for free memberships and provides insight into paid memberships through a comprehensive payment log. Beyond its accessibility to newcomers, experienced developers can also leverage the plugin's developer API and an array of shortcodes for additional customization options, such as integrating member login widgets and content protection notifications.
Additional highlights include its compatibility with various WordPress themes, member filtering, translation support, and safeguarding custom post types. The option to manually approve membership registrations and import existing WordPress users adds to its arsenal of features.
Conclusion:
In the realm of membership plugins for these plugins stand out as the top 8 membership plugins for exceptional function. Each with its own strengths and best use cases. Consider your specific website needs and goals when selecting the ideal membership plugin for your WordPress website, and watch your community and revenue grow as you deliver exclusive content and engaging learning experiences.