Establishing a strong online presence is not just a luxury; it's a necessity for businesses, bloggers, and individuals. Within this online ecosystem, a crucial component of your website's toolkit is the contact form. Think of it as a virtual bridge connecting you with your website visitors. These user-friendly forms empower your audience to easily initiate conversations, seek answers to inquiries, share valuable feedback, or express their interest in your products or services. So, in this article, we're going to unravel the pivotal reasons behind the indispensability of a contact form on your website. Furthermore, we'll take a closer look at the cream of the crop – the top 10 contact form plugins that are not only up-to-date but also come highly recommended with a wealth of enticing features.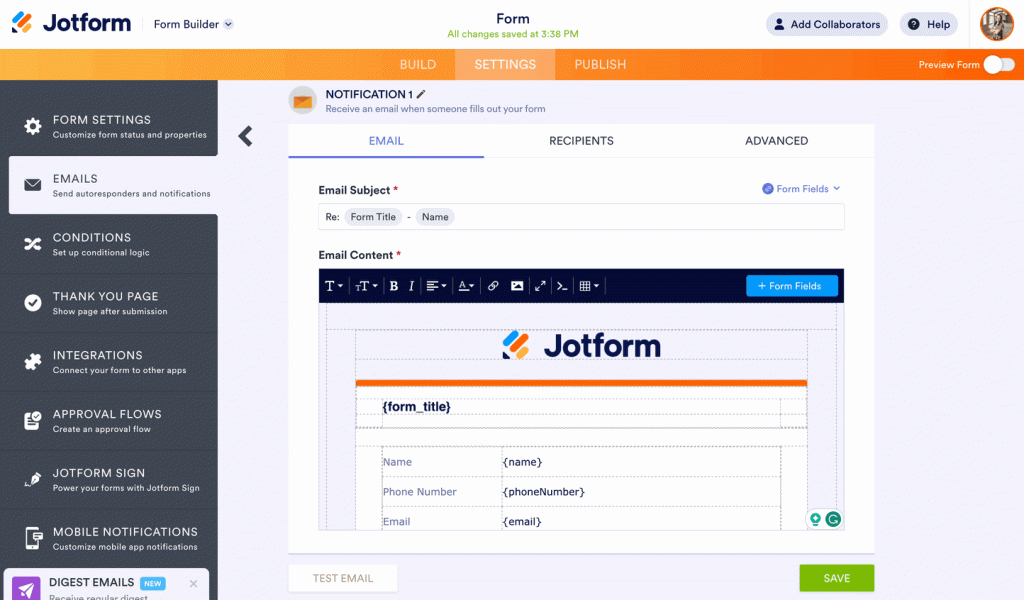 Seamless Communication: Enhancing User Experience
A contact form serves as the ultimate bridge for visitors to connect with you, offering a direct and user-friendly avenue for communication. It eliminates the need for users to hunt down your email address or phone number, simplifying the process of reaching out. This streamlining effect is more than just a convenience; it enhances the overall user experience on your website, ensuring that potential clients, customers, or curious readers can easily and efficiently get in touch.
Professionalism: Building Credibility and Trust
Beyond the convenience factor, a well-designed contact form adds a layer of professionalism to your website. It communicates to your audience that you take your online presence seriously and are committed to engaging with them. It's like wearing a suit to a meeting – it sends a clear signal that you're here to conduct business and offer assistance. This professional touch is vital in establishing trust with your visitors, as it demonstrates your commitment to delivering quality services or content.
Spam Protection: Safeguarding Your Inbox
In the digital realm, spam can quickly overwhelm your email inbox. Contact forms come to the rescue by incorporating built-in spam protection features like CAPTCHA or reCAPTCHA. These tools effectively filter out unwanted automated messages and ensure that your communication channel remains free from clutter. This not only saves your time but also prevents legitimate inquiries from getting lost in the sea of spam, guaranteeing that you don't miss out on valuable opportunities.
Organized Information: Tailored to Your Needs
One of the standout advantages of contact forms is their customizability. You can structure these forms to gather specific information from users. Whether you require details for different departments within your organization, specific project inquiries, or feedback on particular aspects of your website, contact forms can be fine-tuned to suit your precise needs. This tailored approach ensures that you receive all the necessary details to respond effectively, eliminating back-and-forth exchanges to gather the required information.
Visitor Insights: Data-Driven Decision-Making
Contact forms are not just a means of communication; they're also valuable data collection tools. By incorporating fields for visitor information, you can gather insights into your audience's location, the primary reason for their contact, or their specific needs and preferences. This data serves as a goldmine for informed decision-making. It can inform your marketing strategies, helping you target the right demographics and tailor your content or services to meet your audience's specific demands. In essence, contact forms transform simple inquiries into a treasure trove of actionable insights that drive your business or website forward.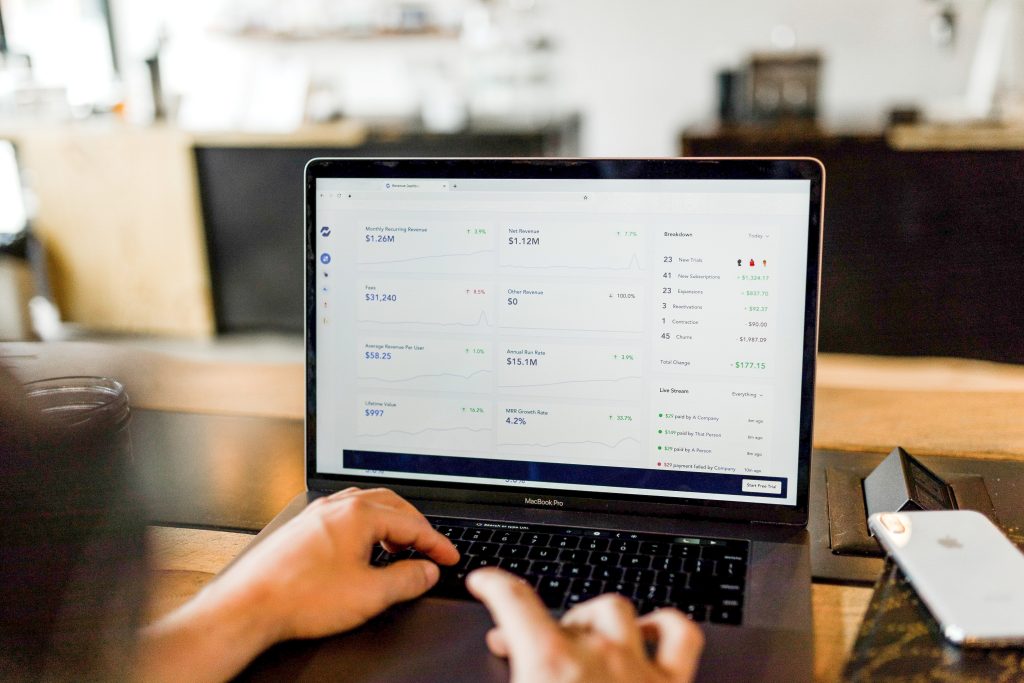 When selecting a contact form plugin, consider your specific requirements, level of technical expertise, and the features that align with your website's goals. Here's a list of the top 10 contact forms, ranked in no particular order.
1. WPForms:
WPForms is a highly intuitive and beginner-friendly plugin for WordPress. With its drag-and-drop form builder, you can create contact forms, subscription forms, order forms, and more. It offers various templates to get you started quickly and includes features like conditional logic, spam protection with Google reCAPTCHA, and email marketing integrations with popular services such as MailChimp and AWeber. WPForms is renowned for its user-friendly interface, making it a top choice for those new to website development.
Contact Form 7 is a venerable and free plugin for WordPress. It is known for its simplicity and flexibility. This plugin allows you to create and manage multiple forms, customize their content using simple markup, and utilize email templates for better user engagement. While it may require some knowledge of HTML and CSS for customization, its popularity and extensive documentation make it an enduring favorite among WordPress users.
Gravity Forms is a premium WordPress plugin that provides advanced features such as conditional logic, entry management, and file uploads. It's ideal for businesses that require complex forms, such as registration forms, surveys, or order forms. Gravity Forms integrates with various third-party services and offers add-ons for payment processing, email marketing, and CRM integration, making it a comprehensive solution for website forms.
4. Ninja Forms:
Ninja Forms is a flexible and user-friendly WordPress plugin with a drag-and-drop builder. It offers a wide range of field types, allowing you to create diverse forms easily. Ninja Forms also provides extensions for email marketing, CRM, and payment processing. The free version is quite powerful, but premium add-ons extend its functionality, making it a versatile choice for WordPress users.
Formidable Forms is another powerful form builder for WordPress. It stands out with advanced calculations and data visualization features. You can create interactive and dynamic forms, conduct surveys, and display collected data with charts and graphs. It supports integration with email marketing services and CRMs, making it a good choice for those who need data-driven forms.
Caldera Forms is a free and user-friendly WordPress plugin with a drag-and-drop builder. It includes anti-spam options to prevent unwanted submissions and integrates with various third-party services. The plugin also offers customizable email notifications and supports conditional logic for form fields. It's a versatile option for creating forms of different complexities.
7. Wufoo:
Wufoo is a standalone form builder that provides users with an intuitive interface for creating and embedding forms on websites. It offers various templates and customization options, including the ability to add dynamic content fields and accept online payments. Wufoo integrates with popular third-party tools, making it a versatile option for users who don't use WordPress.
8. Typeform:
Typeform is a unique form builder known for its visually appealing and interactive forms. It's ideal for creating surveys, quizzes, and questionnaires with a conversational approach. Typeform's user-friendly interface and attractive designs make it a great choice for engaging and interactive forms.
9. Zoho Forms:
Zoho Forms is a comprehensive form builder that integrates seamlessly with other Zoho applications. It's suitable for businesses looking for a complete ecosystem for their online forms. You can create custom forms, automate workflows, and even use Zoho CRM integration to manage customer interactions efficiently.
10. JotForm:
JotForm is a versatile online form builder offering a wide range of templates and customization options. With its user-friendly interface, you can create forms for various purposes, from basic contact forms to event registration and surveys. JotForm also integrates with popular apps and services, making it a well-rounded choice for online form needs.