When it comes to managing a WordPress website, encountering the infamous 404 error is inevitable. While it can be a source of frustration, you will encounter it at least twice in your dealings. Whether you're a seasoned WordPress pro or a newbie, this comprehensive guide will equip you with six detailed solutions to conquer the dreaded "404 Page Not Found" error. We'll take you through each step, providing clear instructions and valuable insights to ensure your WordPress site runs smoothly. Ready? Let's dive into the world of troubleshooting and bid adieu to those pesky 404 errors!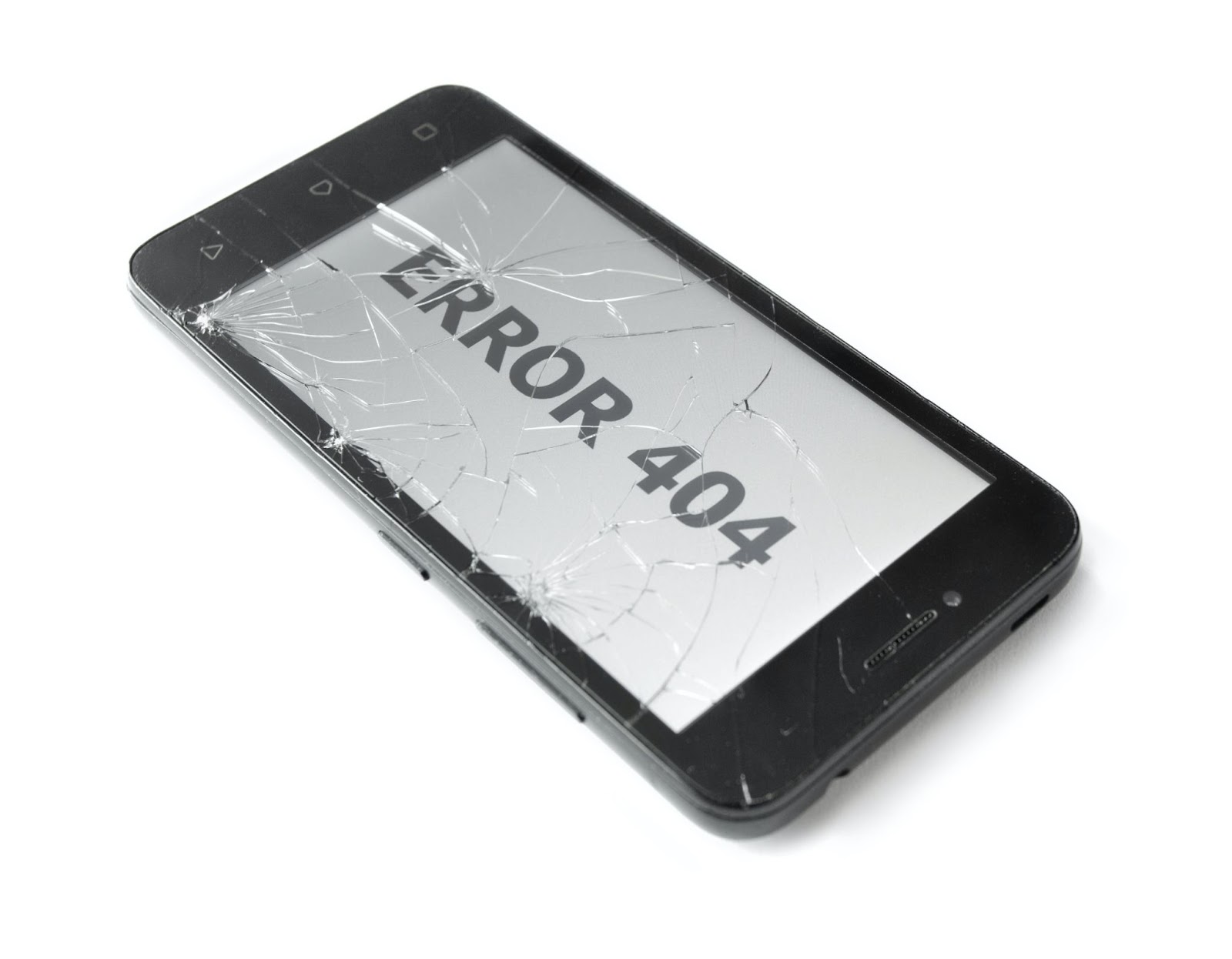 1. Clearing Browser Cache and Cookies
The journey to resolve the WordPress 404 error begins with a simple yet effective step: clearing your browser's cache and cookies. These digital crumbs can sometimes lead to unexpected conflicts, resulting in the frustrating 404 message. You can first head over to the horizontal dots by the top right side of your browser, look for "clear browsing data" depending on your browser, and clear. After clearing the cache and cookies in your browser, you may need to refresh your WordPress website by pressing Ctrl + F5 (Windows/Linux) or Command + R (Mac) to ensure you are seeing the latest changes.
Additionally, if you are experiencing issues related to caching on your WordPress site, consider using a caching plugin like WP Super Cache or W3 Total Cache. These plugins can help you manage and clear cache on your WordPress website more effectively
2. Adjusting Permalink Settings
If the 404 error plagues your website beyond the homepage, it's time to delve into your permalink settings. This often resolves the "WordPress permalinks not working" issue, getting your site back on track. To do so:

Log in to your WordPress Dashboard, make sure you are logged in with administrative privileges to access the necessary settings. Navigate to "Settings" in the WordPress dashboard, and then click on "Permalinks." In the Permalink Settings page, you'll see different options for permalink structures. WordPress offers several common options like:
Plain
Day and name
Month and name
Numeric
Post name
Choose the one that suits your website's structure best. Typically, "Post name" is a good option for SEO-friendly URLs. After selecting your desired permalink structure, scroll down and click the "Save Changes" button to save your new settings.
Sometimes, you may need to flush the rewrite rules to ensure that the changes take effect. To do this, you can use the following methods:
Update Permalinks: Go back to the Permalink Settings page and click "Save Changes" again. This can refresh the rewrite rules.
Use a Plugin: If the above method doesn't work, you can install and activate a plugin like Permalink Manager Pro or WP Rewrite Rules Inspector. These plugins allow you to regenerate and flush rewrite rules.
Test Your Website: After making these changes, visit your website and check if the 404 errors have been resolved. Click on various links to ensure that your new permalink structure is working correctly.
Revert Changes (if necessary): If you encounter issues or if your website's content structure relies on a specific permalink format, you may need to revert to your original settings or find an alternative solution for the 404 errors
3. Implementing 301 Redirects
If you've deleted a page or post and visitors encounter 404 errors, implementing a 301 redirect can be your salvation. To get started, it is essential that you first determine which URLs are causing 404 errors and need to be redirected. You may have changed the permalink structure, deleted or moved pages, or have old URLs that need redirection. Afterwards, you need to choose a Redirect Method. WordPress offers several methods to implement 301 redirects like using a plugin or editing the .htaccess File.
To prevent future 404 errors, update any internal links within your website to point to the new URLs. This ensures that visitors are directed to the correct pages from within your site. While 301 redirects are essential for preserving SEO and user experience, you may also want to customize your 404 error page. Create a custom 404 page that provides helpful information and links to guide visitors to relevant content when they encounter a non-existent URL.
Remember that 301 redirects are important for SEO, as they inform search engines that the old URL has permanently moved to a new location. This helps maintain your website's search engine rankings and provides a better user experience for your visitors
4. Dealing with Problematic Plugins and Themes
Outdated or poorly coded plugins and themes can wreak havoc on your WordPress site. Identifying the plugins and themes causing 404 errors on your WordPress site can be a bit challenging, but you can use a systematic approach to narrow down the possible culprits. Here's a step-by-step guide:
Check the Affected URLs: Start by identifying which specific URLs are generating 404 errors. This will help you understand which pages or resources are affected.
Disable All Plugins: To check if a plugin is causing the 404 errors, temporarily disable all your plugins. You can do this through the WordPress dashboard:
Log in to your WordPress admin area.
Go to the "Plugins" menu.
Select all the plugins (you can use the checkboxes) or use the "Bulk Actions" dropdown to deactivate them all.
Click "Apply."
After deactivating the plugins, test the URLs that were previously generating 404 errors to see if the issue is resolved. If it is, then one of the plugins was causing the problem.
Activate Plugins One by One: Re-enable your plugins one by one, testing the URLs after activating each one. This will help you pinpoint which plugin is causing the 404 errors.
Activate a plugin.
Test the affected URLs.
If the 404 error reappears, you've likely found the culprit. Leave that plugin deactivated.
Check Theme Compatibility: If deactivating plugins doesn't resolve the issue, it's possible that your theme could be the cause. Switch to a default WordPress theme (like Twenty Twenty-One) temporarily:
Go to the "Appearance" menu in the WordPress dashboard.
Click "Themes."
Activate a default WordPress theme.
After switching themes, test the affected URLs again. If the 404 errors disappear, it suggests that your previous theme might be the issue.
Investigate the Culprit: Once you've identified a plugin or theme causing the 404 errors, investigate further:
For a plugin: Check the plugin's settings and configuration. It might have an option or setting that's causing the problem. You can also check for updates or seek support from the plugin developer.
For a theme: If the theme is causing issues, consider contacting the theme developer or checking the theme's documentation for troubleshooting steps.
Update or Replace the Problematic Component: If the issue is caused by an outdated or incompatible plugin or theme, update it to the latest version. If the problem persists, you might need to look for alternative plugins or themes that are compatible with your WordPress version.
Remember to keep regular backups of your site before making significant changes, so you can easily revert to a working state if needed. Additionally, testing in a staging environment before applying changes to your live site can help you avoid disrupting your site's functionality for visitors.
When all else fails, it's time to venture into the WordPress database as it can be a game-changer when conventional solutions fall short. However, this method requires caution, and we'll advise that you reach out to your hosting provider or trusted professionals for the needed support. Contact us today.
Conclusion
Whether it's a minor cache issue or a complex database adjustment, these step-by-step solutions will empower you to keep your WordPress website running smoothly. Don't let a 404 error dampen your spirits – utilize these troubleshooting techniques to rejuvenate your site and keep your visitors engaged. Happy troubleshooting