When you need a personal or business website, the first thing you want to do is choose your domain name and check to see if it is available. You do not want to hunt for your domain name after your business is decided and registered, just because it may no longer be available by then, even if it was previously available.
But before going further, let us explain what a domain name is.
What is a domain name?
Simply put, think of your domain name as your business name; no two people can have the same domain name. Your domain name is how people find you or your works on the internet. Unlike a business name for which you register and pay a one-time fee, your domain name will be renewed every year by you; you can also pay for ten years or less at the point of registration if you prefer to. ICANN manages domain names; you can read about this organization here.
Your domain name should be a unique, easy-to-remember name your visitors and customers can find you with on the web. In another post, we would explore what domain name extensions are. Like you'd scroll to a contact in your phone instead of manually dialing a telephone number, domain names make it a lot easy for us to navigate the web and avoid having to cram long IP addresses.
Domain names are crucial for building a brand; thus, you shouldn't choose a domain with levity.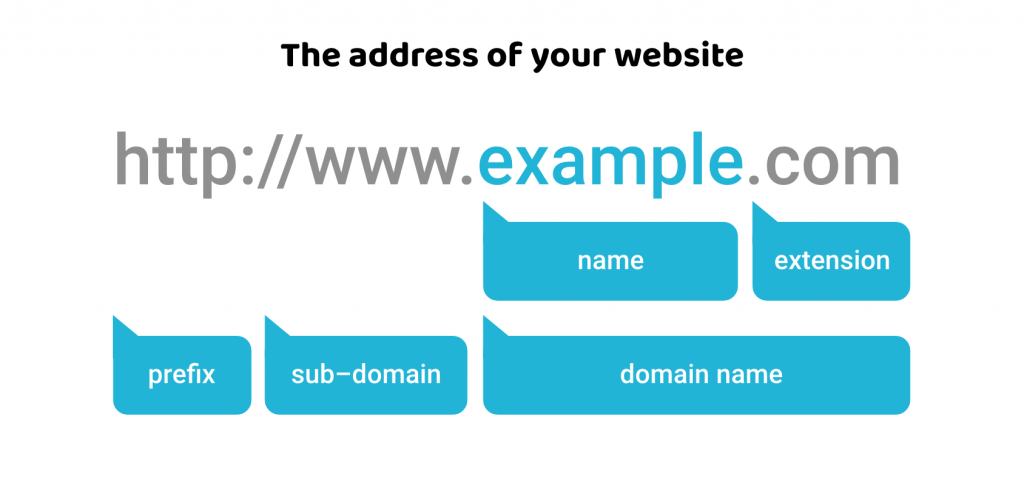 So why should you pick a great domain name?
The following key points highlight the importance of a domain name:
First impressions do leave a longer impression, ever heard that expression? Your URL is the very first thing your visitors will see. A proper name can make a positive and lasting impression, while an improper name may have your visitors forgetting who you are.
A proper domain name may help you rank better in terms of search engine optimization. While exact match domains may not be necessary, keywords in your domain name may help with your SEO ranking.
A proper domain name helps to define your brand. Though arguably, a fitting name may increase your brand recognition faster.
So how would you pick a proper domain for your website project?
Are you ready? Let's begin!
Go for a befitting easy to remember domain name extension.
Think short, memorable and easy to remember when hunting for your domain name. According to DataGenetics.com, a blog by Nick Berry, the foremost common name length is approximately 12 characters. If a shorter domain name is not available, make sure the longer name is brandable!
Go for short domain names that are easy to type and spell; a simple spelling confusion can send customers to the wrong website address. Your potential visitors should be ready to type your name without a drag. If you have to elucidate the spelling quite once to be understood, it's complex!
If you can, avoid hyphens and numbers. Hyphens and numbers can make it harder for visitors to look for you on search engines. If you must, have a marketing strategy to make sure people know your brand and remember your name.
Last but not least, before staking your bet on a domain name and telling everyone about it, check that the domain name is available and purchase it immediately.
It's ideal to have an equivalent name across your domain and social networks if you would like to create your brand. In so doing, you'll build familiarity and make it easy for your visitors, fans, and customers to find you on the web.
Need help generating a domain name? Try a domain name generator today!