Your WordPress dashboard is the control center of your website. It's where you manage your content, install plugins, update your theme, and monitor your site's performance. However, the default WordPress dashboard can be overwhelming and cluttered, especially if you're a beginner. That's why it's essential to customize your dashboard to fit your needs and preferences.
Why Customize Your WordPress Dashboard?
Streamline Your Workflow
By customizing your dashboard, you can streamline your workflow and access the features and tools you need most frequently. For example, you can rearrange your dashboard widgets to prioritize the ones you use the most, or remove the ones you don't need.
Save Time
Customizing your dashboard can also save you time by eliminating the need to navigate through multiple screens to access the features you need. By adding quick links or custom menus, you can access your most frequently used pages or features in just a click or two.
Improve User Experience
Customizing your dashboard can improve your overall user experience by making it easier to use and navigate. By simplifying your dashboard and removing clutter, you can focus on the tasks that matter most and reduce the chances of making errors.
How to Customize Your WordPress Dashboard?
Rearrange Your Dashboard Widgets
The dashboard widgets are the blocks of content that appear on your WordPress dashboard. You can rearrange these widgets by dragging and dropping them to the desired location. Similarly, you can also remove the widgets you don't need by clicking on the "Screen Options" tab and unchecking the boxes of the widgets you want to hide.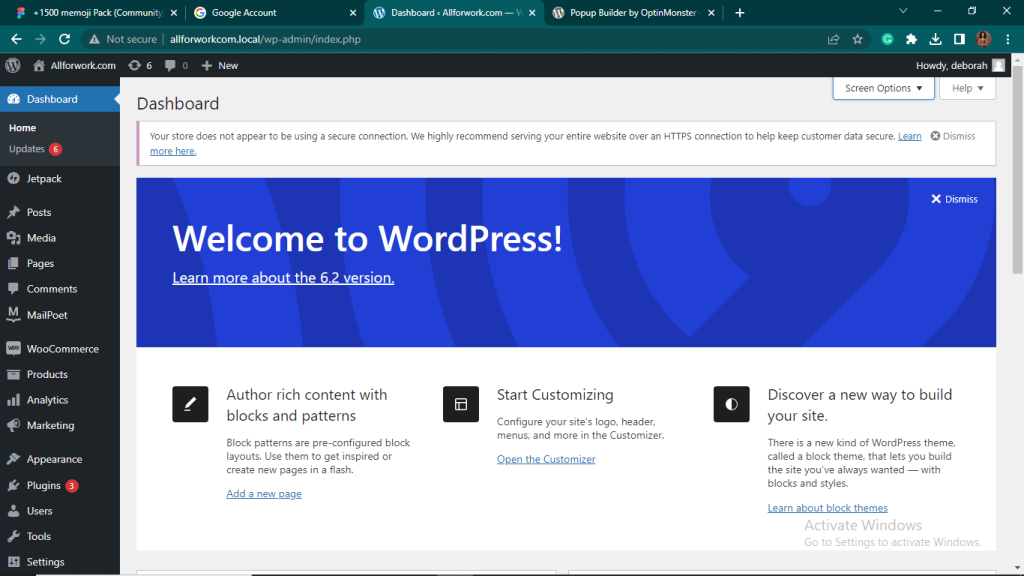 Add Quick Links
Quick links are shortcuts to your most frequently used pages or features. You can add quick links by clicking on the "Screen Options" tab and checking the "Quick Links" box. Moving on, once you've enabled quick links, you can add links to any page or feature by clicking on the "Add New" button.
Use Custom Menus
Custom menus allow you to create a personalized navigation menu for your dashboard. You can use custom menus to group your dashboard widgets, pages, or features into categories, making it easier to navigate and find what you need. To create a custom menu, click on the "Appearance" tab on the left side navigation center and select "Menus."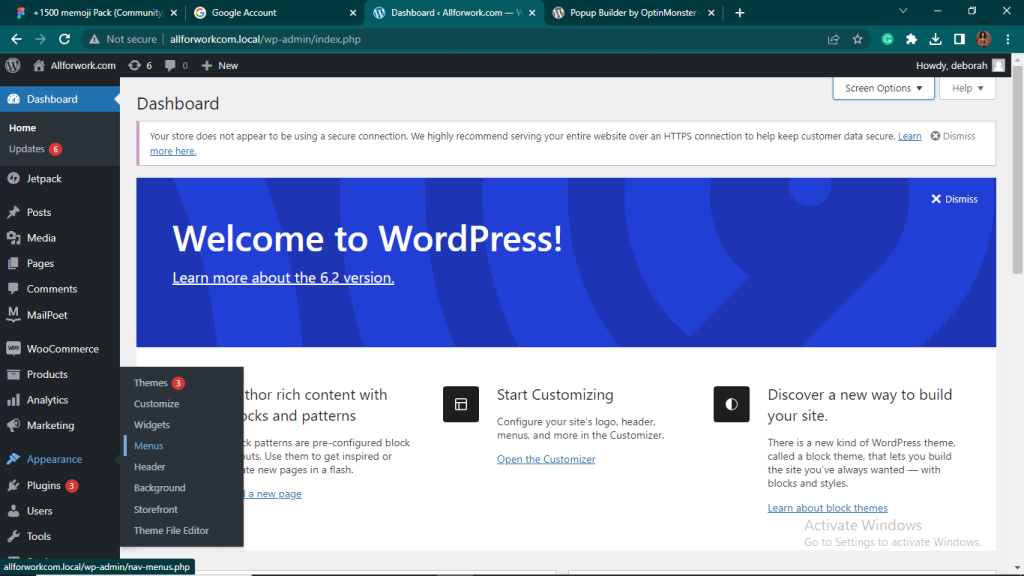 Install a Dashboard Customization Plugin
If you're not comfortable with editing code, you can use a dashboard customization plugin to customize your WordPress dashboard. Some popular dashboard customization plugins include Ultimate Dashboard, WP Admin UI Customize, and Adminimize. These plugins allow you to customize your dashboard widgets, add quick links, and create custom menus, all without any coding skills.
Conclusion:
Customizing your WordPress dashboard can help you streamline your workflow, save time, and improve your overall user experience. By rearranging your dashboard widgets, adding quick links, using custom menus, or installing a dashboard customization plugin, you can tailor your dashboard to fit your needs and preferences. So, take out some time to customize your dashboard today and enjoy a more efficient and enjoyable experience managing your website