WordPress enthusiasts, mark your calendars! The highly-anticipated WordPress 6.4 update is set to make its debut on November 7th, 2023. This release marks the third major update of the year, and it comes with exciting new features and improvements that will redefine your WordPress experience.
But what makes this release even more special is the team behind it. The developer team responsible for WordPress 6.4 consists of small, underrepresented, and marginalized individuals, reflecting a significant shift towards inclusivity and equality within the WordPress community. In this article, we will delve into the latest features that this diverse and talented team has brought to the table.
1. Lightbox Functionality
One of the standout features of WordPress 6.4 is the introduction of lightbox functionality. This enhancement allows images to take center stage when clicked, enveloping the viewer in a full-screen, immersive experience. What's remarkable is that this feature can be enabled both globally for all images and on an image-by-image basis. This level of flexibility ensures that you have full control over how your images are presented, offering an enhanced visual experience to your website visitors.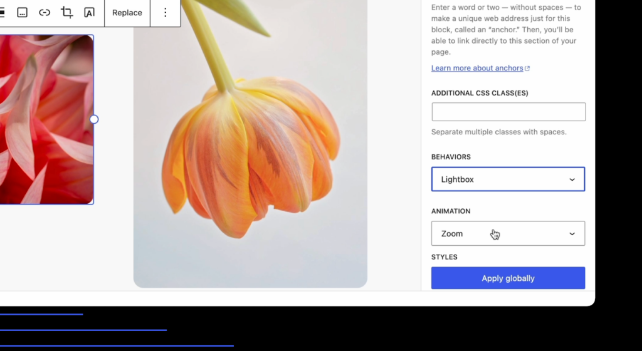 WordPress 6.4 introduces a fresh and versatile default theme, Twenty Twenty-Four. This theme comes as a collection of templates that cater to a diverse range of needs, making it easier than ever to customize your website according to your unique goals.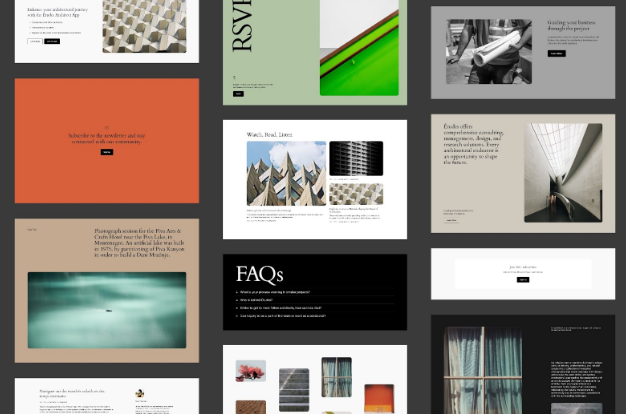 Entrepreneurs and Small Businesses: Twenty Twenty-Four includes templates tailored for entrepreneurs and small businesses, offering a clean and professional design that aligns perfectly with the needs of these entities. This means your business website will not only look great but also function seamlessly.
Photographers and Artists: For photographers and artists, there's a specialized set of templates designed to showcase your visual creativity. With striking galleries and image-focused layouts, you can now present your work in a visually stunning manner.
Writers and Bloggers: Writers and bloggers aren't left behind either. Twenty Twenty-Four offers templates that cater specifically to this demographic. Whether you're sharing your thoughts or promoting your written content, this theme ensures that your words are front and center.
The WordPress 6.4 update doesn't stop at just themes and visuals; it also introduces numerous design tools and workflow upgrades to streamline your content creation process.
Rename Group Blocks: In a bid to improve organization, you can now rename group blocks. This feature makes it easier for you to structure your content and maintain a logical hierarchy within your posts and pages.
List View Thumbnails: Ever wanted to quickly skim through your content without opening every block? WordPress 6.4 allows you to see image and gallery thumbnails directly in the List View, saving you valuable time and effort.
Template Management: Managing templates becomes more intuitive. You can easily reset, delete, and edit templates, simplifying the way you customize your website's appearance and layout.
Categories for Patterns: Patterns are a fantastic way to maintain consistency in your content. In this update, you can now add categories to your patterns, making it easier to organize and access them for various parts of your website.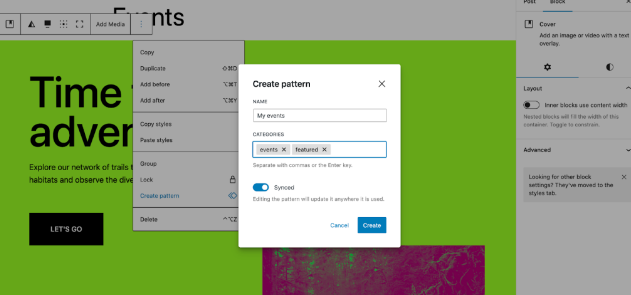 While the third Beta version came out on October 10th, the first release candidate is set to be out on October 17th. There is so much more that is said to be out. Stay tuned for more updates