If you are wondering why you may need to switch to a different PHP version on your WordPress website, what PHP is, and its relationship with WordPress, read this guide.
To change your PHP version on Gbefunwa:

Click on "Sites"
Click on "Manage" in front of the Website you would like to change its PHP version
Scroll down and look for the "Change PHP Version" link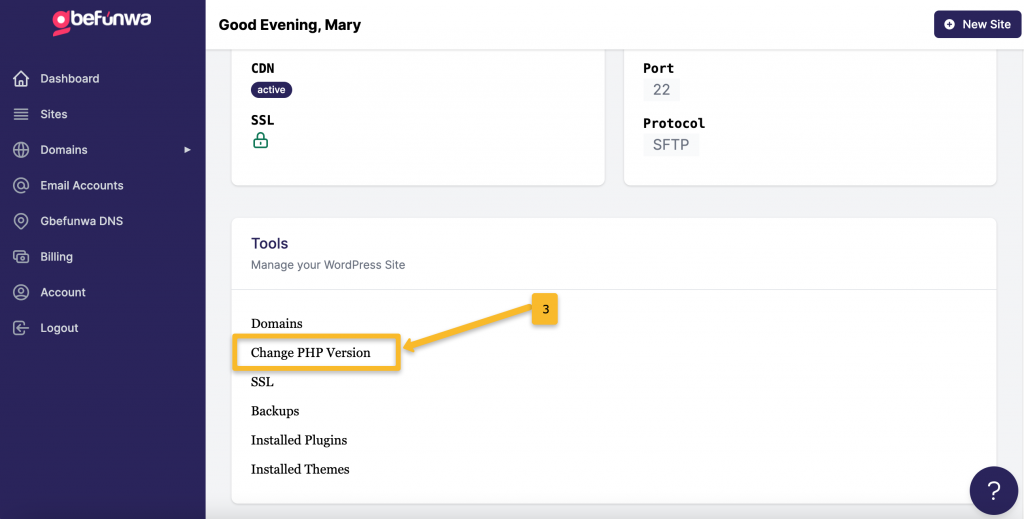 Choose your preferred PHP version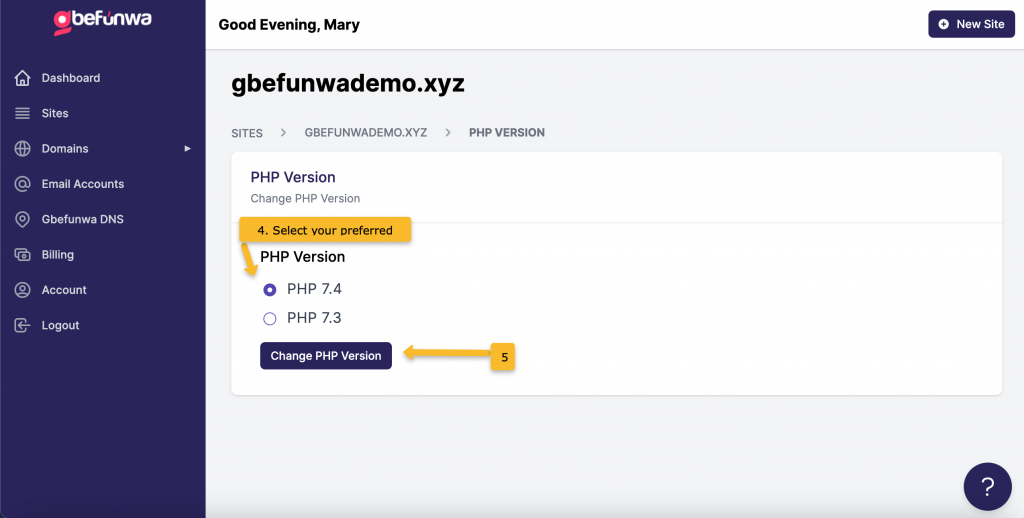 Click on "Update PHP Version" to save your changes.
That is all. Got Questions? Contact us right away!